TOURS / SERVICES
BEST KREMLIN TOUR
Just 45 € - the best price for the best Kremlin Tour in Moscow
Didn't book hotel yet?
Biggest Privet hostel in Europe Privet Hostel starting from 12 eu/ day!
...Also in Petersburg!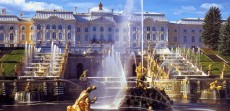 Partner's links
Private Tours
See what we offer and book your tour now!
You can take it anytime you'd like! There's a time for lunch and dinner. Our guide will show you great places with the Russian cuisine and the reasonable price! We offer private tours not only in English! Please mention if you want to have a guide speaking Spanish, French, German, Chinese, Portugese, Japanese etc.
---
Private Guiding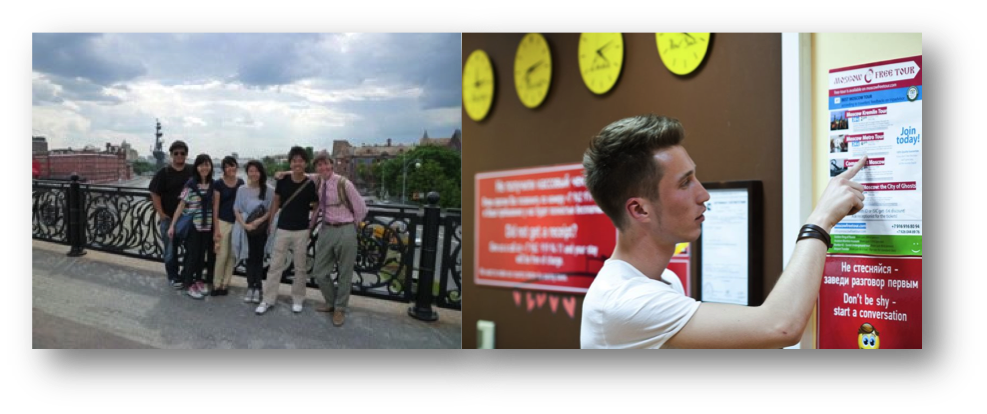 For those who want to explore the city on their own, or choose a convenient time of the tour we offer
private guiding
.
We will develop your itinerary based on your interests, or go wherever you want. We will meet you in a hotel lobby at a convenient time, and then drop you back to the hotel or the place you want to finish at.
We can also provide a shuttle car or minivan on request.
Our guides are knowledgeable, welcoming and helpful. See what our guests say about them on
TripAdvisor
:)
We offer privte tours not only in English! Pleasу mention if you want to have a guide speaking Spanish, French, German, Chinese, Portugese, Japanese etc.
Just book our guide online and our administrator will contact you with e-mail, otherwise you can easily contact us with phone.
Time: You can choose anytime you'd like.
Price: 49 € for the first hour, 39 € for each next hour.
---
Moscow for Dummies

Whether it's your first visit to Moscow or you have already been here many times — it's the must-visit tour. Our charming guides will show you all the major sights of the city, and tell lots of amazing insider's stories.

Moscow for Dummies Tour designed to make your Moscow experience unique and make you feel the lifestile and the atmosphere of our mysterious city.
Price: from 35 € per person.
Duration: 3 hours walking tour.
Includes: pick-up from your hotel, professional guide.
---
Essential Moscow: All must-sees in one day

Our Essential Moscow Tour is the best way to explore all the must-see sights of Moscow just in one day.
Ideal for business tourists and for those who pass Moscow on transit.
The tour will show you all the major sights of Moscow: the Red Square and the Kremlin, St Basil's and Christ the Savior Cathedral, Arbat Street, Bolshoi Theater and much more. Then you can have a lunch in a place with good Russian cuisine and - get to probably most important landmark of the whole country - the Moscow Kremlin. We promise - you will get the full Russian experience in just one day!
So, what is the itinerary:
A walk in the сеnter of Moscow.
Tour to the Moscow Kremlin.
Russian style lunch (optional).
Christ the Savior Cathedral and Arbat Street.
We promise - you will get the full Russian experience in just one day!
Price: from 118 € per person.
Duration: 6 hours walking tour.
Includes: pick-up from your hotel, professional guide.
Choose us for this Special Offer – we provide the best service at an affordable price.
---
Kremlin & Armory Skip-the-Line Tour

See the whole Moscow Kremlin in our half-day tour!
Our Moscow Kremlin, Armory & Diamond Fund Skip-the-Line Tour will take you to the Moscow Kremlin skipping a long line, and with our bright guide you will see all at once - Armory, Diamond Fund, Cathedral Square and other sights of the Kremlin.
Price: from 349 € per person. Duration: 3 hours. Includes: guide-interpreter, entrance tickets. Meeting point: Lenin's Library metro (Russian name is Biblioteka Lenina, Red Line), Feodor Dostoevsky Monument
---
Moscow Minivan or Car Tour

If you want to see ALL Moscow in just 4 hours, this is the solution for you!
On our Moscow Private Car Tour
you will see everything or almost everything you wanted to see in our city
: the Kremlin and the Red Square, ancient cathedrals and convents, magnificent panorama of Moscow from the Sparrow Hills, gorgeous Victory Park on the Poklonnaya Hill, famous Old Arbat Street and all the most beautiful Moscow streets and squares. You will have time to walk around the most beautiful sights and take pictures.
Everything is included!
No more cold Russian winters and hot summers! You will ride a comfortable car or minivan (depends on the size of your group).
Price: 249 € for a group up to 8 ppl.
Duration: 4 hours. You can choose the time to start the tour.
Includes: pick up / drop off from/to the hotel, car, personal driver, personal guide.
---
Kalashnikov: Shoot the legend!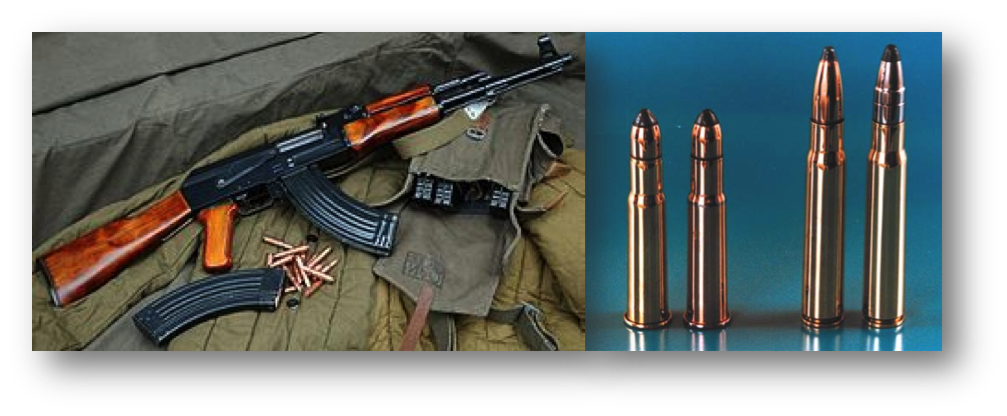 Kalashnikov: shoot the most famous gun in the world!
That's a Moscow experience for real men! Famous Kalashnikov machine gun, designed in Russian town Izhevsk in 1947, is the most common small arms in the world. Every 5th small arms in the world is Kalashnikov, it appeared on the flags of 5 states and was recognized as one of the Top-3 inventions which changed the face of the world. Take a unique chance to shoot Kalashnikov in the most proper place - Central Shooting Club of the Russian Army Training Society! You will get training, and then will shoot 10 bullets. Bring a target back home as a souvenir! Don't forget to bring your
international passport
! Make sure you didn't drink alcohol 12 hours before the tour!
Price: from 60 € per person. Includes: pick up from the hotel, guide-interpreter, training, 20 bullets (You can shoot more! Every additional 10 bullets will add 10 € to the price per person).
---
Sanduny Baths Tour

Sanduny: True Russian bath experience!
What do you know about Moscow? Vodka, cold winter, Red Square? Russian bath is one of the most famous landmark of our country. It is an amazing experience that you should not miss while in Moscow!
Well-heated, with a birch broom, bath is a great way to relax after a hard day and relieve stress. It is perfect to have fun in the evening together with friends. Finally, bath is a unique, true Russian experience, which you will remember for a lifetime.
Price: from 150 € per person.
Includes: 2 hour long session of traditional Russian sauna, bath attendant services.
---
Muzeon

The Walk with the Soviet Leaders
Park of Arts MUZEON performs a unique tour: The Walk with the Soviet Leaders. You will learn more about the non-obvious pieces of Soviet cultural heritage and get answers to some off-the-wall questions. When Stalin suddenly ceased to please his own portraits?
Price: from 150 € per person.

---
Grand Kremlin Palace

Visit the Grand Kremlin Palace – the heart of Moscow Kremlin, the residence of Russian President, the hugest and the most beautiful palace!
Only we (nobody else!) have such a unique opportunity to show you the incredible beauty of the Palace's halls, find out its history, feel the wealth and splendor of ceremonial and state rooms, feel the atmosphere of luxury, in which great Russian tsars and emperors lived and worked.
While booking this tour please pay you attention to the fact that organaizing Grang Kremlin Tour usually takes us at least a month, so please contact us in advance.
Price: 1950 € for a group up to 20 ppl.
Includes: private guide, admission fees.
---
Golden Ring of Russia

Suzdal&Vladimir private tour: 1 day
Visit Suzdal and Vladimir on a full-day trip to the Golden Ring from Moscow! Traveling with an expert private guide, discover the two towns that are, arguably, the most charming of the famous Golden Ring. On a tour of Vladimir, visit the Assumption Cathedral -- once Russia's finest– and then head to Suzdal for a walking tour along the Kremlin ramparts. See the magical-looking onion domes and golden spires that typify the town, and visit museums, too. The itinerary is flexible, so if there's something you want to see more or less of, simply let your private guide know.
Price: 490 € for group to 6 people
Includes: pick up / drop off from/to the hotel, car, personal driver, personal guide.
Sergiev Posad Tour: 1 day
Visit Sergiev Posad and the walled fortress of Troitse-Sergiev Monastery, one of Russia's most beautiful, where pilgrims have journeyed since the 14th century. Travel by coach with an informative guide and explore the historical center of the Russian Orthodox Church on foot. Inside the massive walls, you'll gaze in awe at the breath-taking beauty of your surroundings, including the blue-and-gold onion-top domes of the famous Cathedral of the Assumption.
Price: 440 € for group to 6 people.
Includes: pick up / drop off from/to the hotel, car, personal driver, personal guide.
---
Aviation Monino Museum Moscow

The Central Museum of the Air Force - the best and lagest Russian Aviation Museum which is situated in Monino. All aircrafts are real and most of them were delievered to the museum by the air on their own. There're lot's of planes, helicopters, gliders and other flying devices, aviation engines and aviation arms. Participate in our Russian Aviation Museum: Monino Tour and you will see aircrafts which are not present anywhere more. We do the best and most quality offer on visiting the Russian Aviation Museum in Monino which is arond 35 km away from Moscow. If you like planes or just high technologies - you'll definately love this tour!
Price: from 249 € per person. Duration: 5-6 hours.
---
Russian Cuisine Workshop & Lunch

A real Russian food experience in the center of the the capital of Russia!
Cuisine is one of the most efficient ways to explore the local culture. That's why Moscow Free Tour designed a crash course of Russian cuisine for you. With the professional chefs you will cook traditional Russian meals, and then sit down for a friendly feast and eat the fruits of your labor
Price: from 249 € per person.
Duration: 4 hours.
---
Bolshoi Theater Historical Tour

Discover one of the most famous and beautiful theater in the world! It's impossible to imagine Moscow without the Red Square, the Kremlin and... Bolshoi Theatre! It has become a hallmark of Moscow pretty much like St. Basil's Cathedral. We'll give you a chance to see its luxurious interiors and learn its amazing story on our Bolshoi Theater Historical Tour!
Price: From 60 € per person. Duration: 2 hours.
---
Kubinka Tank Museum Tour

Admire the power of the military machines of the world and the Soviet Union since the WWII till the present day!
On the Kubinka Tank Museum Tour you will see one of the biggest tank museums in the world, located in the town of Kubinka near Moscow. We'll take you there on a comfortable car, and with an experienced guide you will see the most stunning examples of military equipment in the history of mankind!
Price: from 299 € per person. Time: flexible Meeting point: we will pick you up from the hotel Duration: 4-6 hours Included: guide-interpreter, transfer by car, entrance ticket.
---
Star City Tour

Hit the closed secret city where Russian cosmonauts are training! On the tour Star City Tour: Discover the way Russian Cosmonauts are training! you'll get to famous Star City - Russian cosmonauts training site, and see the simulators, a centrifuge, and a model of the International Space Station.
Price: From 360 € per person. Duration: 4 hours.
+7 (495)

222-34-66
Pls call 10AM-10PM or e-mail us

Book FREE Tour now
| | |
| --- | --- |
| | |
Testimonial
"A very enjoybale day in Moscow. We had a very nice and knowledgeable guide Anastasia.(Nastia) She was very passionate about the City and we learnt so much in our brief four hours walk with her! Certainly this walking tour added a lot of value to our Moscow Holiday. A great idea to educate visitors about Russia and Moscow. The group was intimate enough to ask questions and stop for snacks etc..we thoriughly enjoyed it and would highly reccomend it.Carry on doing a great job!"
- Shilpa, UK
Testimonial
"I really enjoyed the tour, it was a great experience, very informative and fun. I will definitely tell everybody about that tour, keep it it is a fantastic idea!"
- Alexa, Germany
Testimonial
"Sorry I do not remember the names :( ... They were very talkative and very into everything. I think they both really love the city, and they made me feel like this to. They knew much about History, which was very informative! Great guides!!!"
- Malte, Germany
Testimonial
"We partook of the fantastic Petersburg Free Tour. Due to our timing during the low season (shockingly not everyone is flocking to Moscow while the average temperature is 15F), it ended up being just us and Sonia, the afore-mentioned super-guide. She quickly ascertained the limited scope of our wanderings.."
- Berti, USA