TOURS / SERVICES
BEST KREMLIN TOUR
Just 45 € - the best price for the best Kremlin Tour in Moscow
Book now!
...Also in Petersburg!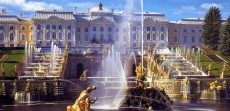 Partner's links
Troika Ride Experience in the region of Moscow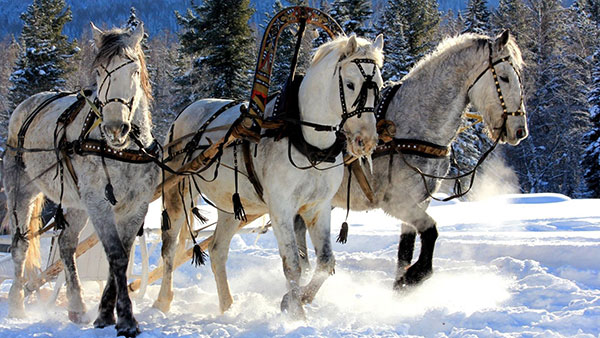 What associations do you have with Russian winter? Cold, endless snowy expanses, and, of course, Russian folk tales. We will give you a unique opportunity to become the hero of those most colorful fairy tales and feel yourself a little Russian. Dress warmly, because you are going for a ride on a carriage drawn by three horses in one of the most picturesque places in entire region of Moscow, the village of Aksakovo!
20 squre kilometers of winter forest, snow edge, ringing bells and the rush of travelling at 50 km / h. You will become part of the Russian folk tradition, which originated three centuries ago. No Russian wedding and wedding could be without this amazing fun.
Do not forget to bring your camera with you. You will return from the winter adventure, with unforgettable memories as well as stunning photos of the charming snow covered forest.
Remember to specify what language you need: we conduct private tours in English, Spanish, German, French, Portuguese, Chinese, Japanese, etc.
Troika Ride Experience in Moscow region:
the opportunity to enjoy the beauty of Russian nature;
an exciting walk in the fresh air;
absolute safety;
acceptable prices.
Price:
886 euros to 4 people
Included:
2 hour skiing on the Russian troika, professional guide, transfer from / to the hotel
+7 (495) 222-34-66
WhatsApp us or Call 9AM-8PM or
e-mail us

Book FREE Tour now
| | |
| --- | --- |
| | |
Testimonial
"A very enjoybale day in Moscow. We had a very nice and knowledgeable guide Anastasia.(Nastia) She was very passionate about the City and we learnt so much in our brief four hours walk with her! Certainly this walking tour added a lot of value to our Moscow Holiday. A great idea to educate visitors about Russia and Moscow. The group was intimate enough to ask questions and stop for snacks etc..we thoriughly enjoyed it and would highly reccomend it.Carry on doing a great job!"
- Shilpa, UK
Testimonial
"I really enjoyed the tour, it was a great experience, very informative and fun. I will definitely tell everybody about that tour, keep it it is a fantastic idea!"
- Alexa, Germany
Testimonial
"Sorry I do not remember the names :( ... They were very talkative and very into everything. I think they both really love the city, and they made me feel like this to. They knew much about History, which was very informative! Great guides!!!"
- Malte, Germany
Testimonial
"We partook of the fantastic Petersburg Free Tour. Due to our timing during the low season (shockingly not everyone is flocking to Moscow while the average temperature is 15F), it ended up being just us and Sonia, the afore-mentioned super-guide. She quickly ascertained the limited scope of our wanderings.."
- Berti, USA