TOURS / SERVICES
BEST KREMLIN TOUR
Just 45 € - the best price for the best Kremlin Tour in Moscow
Book now!
...Also in Petersburg!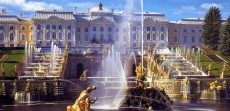 Partner's links
Top Rated City Daily Tours
Welcome! Good to see you here!
We're top-rated

tour company in Moscow, based on your TripAdvisor reviews!

DAILY tours.

Moscow Free Tour is the only company in the city offering 5 daily tours, including the Kremlin, regardless of the weather, day of the week and group size!

Totally FREE 2.5-hour city tour

and great paid tours!

Great routes

which cover must-see places off the beaten track!

Charismatic, entertaining and experienced local tour guides

who love Moscow and speak English fluently!
MOREOVER:
Always best prices in Moscow

No prepayment for daily tours (except Kremlin Tour)

No cancellation fees for daily tours (except Kremlin Tour)

100% satisfaction guarantee
WE DO GREAT TOURS SEVEN DAYS A WEEK, IN ANY WEATHER AND FOR ANY GROUP SIZE. JUST CHOOSE AND BOOK NOW!
---
See the day schedule and book tours now!
Daily at
Tour
Price
10:45
Free Tour

FREE

14:30, (except Thursday)
Kremlin Tour
47 € / 3300 RUB
15:00
Metro Tour
31 € / 2200 RUB
17:30
Communist Tour
31 € / 2200 RUB
18:00
Alternative Moscow Tour
31 € / 2200 RUB
7 DAY PASS - ALL TOURS!
Moscow city pass

97 €

( 144 € ) / 6800 RUB
Ask
Bunker Underground
81 € ( 111 € )/ 3350 RUB
only Fri
Utopian Soviet Buildings
47 € / 2950 RUB
You can split your tours or do several of them on the same day.
30% OFF FOR ALL STUDENTS :)
---
Moscow Free Tour: Every day, 10:45 AM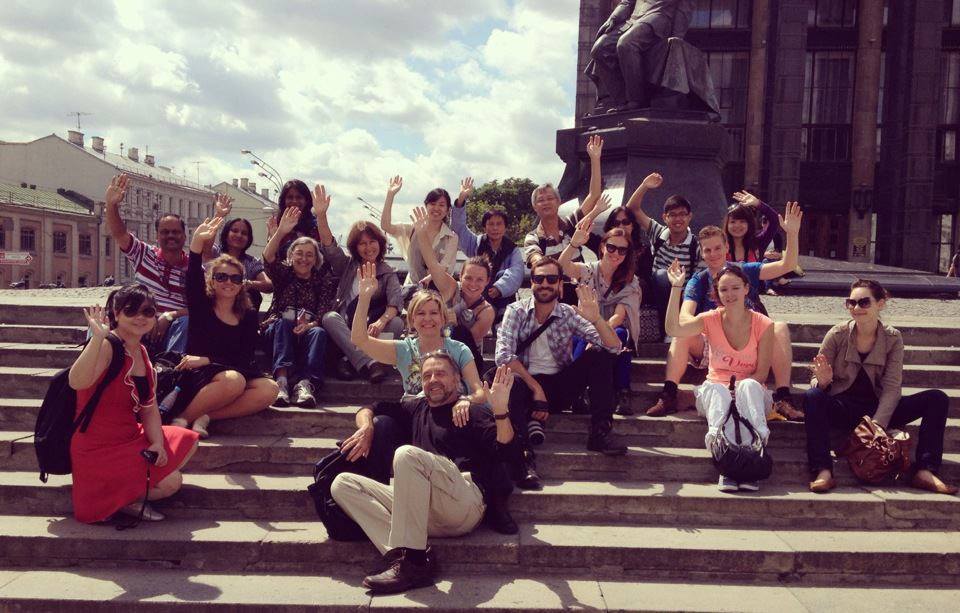 Since 2011 Moscow Free Tour has been rated number 1 among all the Moscow tour companies (according to TripAdvisor.com, the world's largest travel site). Our Free Tour covers the most important and interesting attractions of the city: St. Basil's Cathedral, Red Square, Lenin's mausoleum, etc.
WHY DO WE RUN THIS TOUR FOR FREE?
We love our city and we want to share it with guests, regardless of their budget. We want to change foreign tourists' perception of Moscow and show a beautiful, modern, open-minded and friendly city. You might like our Free Tour so much that you will decide to join our paid tours.
Just make a booking, and our guides will eagerly take you for an amazing walk through our magical city!
Time:
10:45 AM
Duration:
2.5 hr
Available:
daily
Price:

FREE
Students:

FREE
Language:
English
---
Moscow Kremlin tour: 2.30 pm, except Thursday

The Moscow Kremlin is a must-see attraction in Russia, a beautiful fortress in the heart of the city full of history and legends. It used to be a residence of Russian tsars and communist leaders and now it's a working place of the president of Russia. Behind medieval walls you will discover the oldest square of Moscow and amazing cathedrals where Russian rulers used to get married, crowned and buried. You will see once the largest cannon and church bell in the world. 8 hundred years of Russian history in one place.
Don't miss this experience with Moscow Free tour. No prepayment and no cancelation fee.
PLEASE PAY YOUR ATTENTION: PREPAYMENT IS ESSENTIAL FOR KREMLIN TOUR
Time: 2.30 PM, Fri-Sun
Price: 47 € / 3300 RUB
Students: 39 € / 2800 RUB
Language: English
Duration: 1.5 hour
Includes: Kremlin tickets, guide

---
Moscow Metro Tour: Every day, 3 PM

Take our Moscow Metro Tour and discover why our subway is recognized as the most beautiful in the world!
"They used to have palaces for kings, we are going to build palaces for the people!" said one of the main architects of the Soviet subway. With us you will see the most beautiful metro stations in Moscow built under Stalin: Komsomolskaya, Revolution square, Novoslobodskaya, Mayakovskaya. Our guide will tell fascinating stories and secrets hidden underground, urban legends and funny stories. How many babies were born on the Moscow metro? Where is the secret Metro 2? How deep is the Moscow metro? And where did Stalin give his speech in November 1941? Join out Metro tour and find out!
Booking is not essential! Just come and join the tour!
Time: 3 PM
Price: 31 € / 2200 RUB
Students: 23 € / 1700 RUB
Language: English
Duration: 1.5 hour
Includes: Metro tickets, guide
Available: Every day
---
Communist Moscow Tour: Every day, 5:30 PM

For more than 70 years Moscow was the capital of the huge Soviet empire. The streets of the city are still full of remnants of the communist regime and the Cold War, and the fearsome Soviet strongholds still guard the young democracy in Russia.
Take our communist tour and see the infamous headquarters of the KGB also know as Lubyanka, Revolution sq. and the last Karl Marx monument in Moscow, the Bolshoi theatre and the first McDonalds in the USSR. Discover hidden pages of the Soviet history from the Great October Revolution to Perestroika, from Lenin to Gorbachev. We will speak about the Great Terror under Stalin, the GULAG system, secret KGB prison and how people lived in the Soviet Union.
Booking is not essential! Just come and join the tour!
Time: 5:30 PM
Price: 31 € / 2200 RUB
Students: 23 € / 1700 RUB
Language: English
Duration: 2 hours
Includes: Guide
Available: Every day
---
Alternative Moscow Tour, 6:00 PM.

A short walk from Red square and St. Basil's cathedral and you will find yourself in a neighborhood full of mystery, urban legends and myths. You will see how Moscow looked like in the nineteenth century, take a ride on a historic tram and listen to amazing stories about ghosts, famous criminals and eccentric merchants. If you want to understand the local culture, then experience it yourself. Moscow off the beaten track is one of the best ways to do it. You will see:
St. John's hill, a quiet place in the city center with a pre-revolutionary spirit
Khokhlovka, Russian hipsters and street art
Khitrovka, the most terrifying neighborhood of Moscow in the nineteenth century: criminals, brothels and alcohol
Zamoskvorechie, beautiful streets and lanes full of legends and love stories.
Booking is essential!
Time: 6:00 PM
Price: 31 € / 2200 RUB
Students: 23 € / 1700 RUB
Language: English
Duration: 2 hours
Includes: guide, tram ticket

---
MOSCOW CITY PASS

Get 4 daily tours just for 97€
Save money buying all of our tours! Take Moscow City Pass and get 4 daily tours just for 97€.
TOURS INCLUDED:
HOW CAN I BUY IT?
Just choose and book the first tour you'd like to take – you'll be able to purchase the Moscow City Pass on that tour and then visit other three tours during the week.
Price:
97 € / 6800 RUB
Students:
81 € / 5800 RUB
---
Bunker-42: A Secret Stalin's Times Bunker in the Center of Moscow

Hit the secret nuclear bunker of the the Cold War times in the center of Moscow!
Moscow Free Tour Company will provide you the opportunity to feel the atmosphere of the Cold War, find out what life was like at a secret underground bunker... and launch an intercontinental ballistic missile! In the heart of Moscow, at a depth of 65 meters, there is a real monument of the Cold War - a huge secret bunker of the Ministry of Defense of the USSR. It was designed in the 50s, could protect 500 people in case of a nuclear attack and support them for a month. Moscow Free Tour Company will provide you the opportunity to feel the atmosphere of the Cold War, find out what life was like at a secret underground bunker... and launch an intercontinental ballistic missile! On our Bunker 42 Tour you will:
walk with a guide across all levels of the secret Bunker-42
visit the Museum of the Cold War and get a crash course on the history of the war
as a little bonus, you will "survive" a nuclear attack and launch a ballistic missile!
Please note that tour happens not every day and the schedule may vary. If you booked the tour online, please wait until our administrator will contact you to confirm the date and time of the tour. Or contact us +7 495 222 34 66.
Price: 54 € / 3350 RUB
Students: 37 € / 2350 RUB
Language: English
Duration: 1.5 hour
Includes: Bunker tickets, a guide
---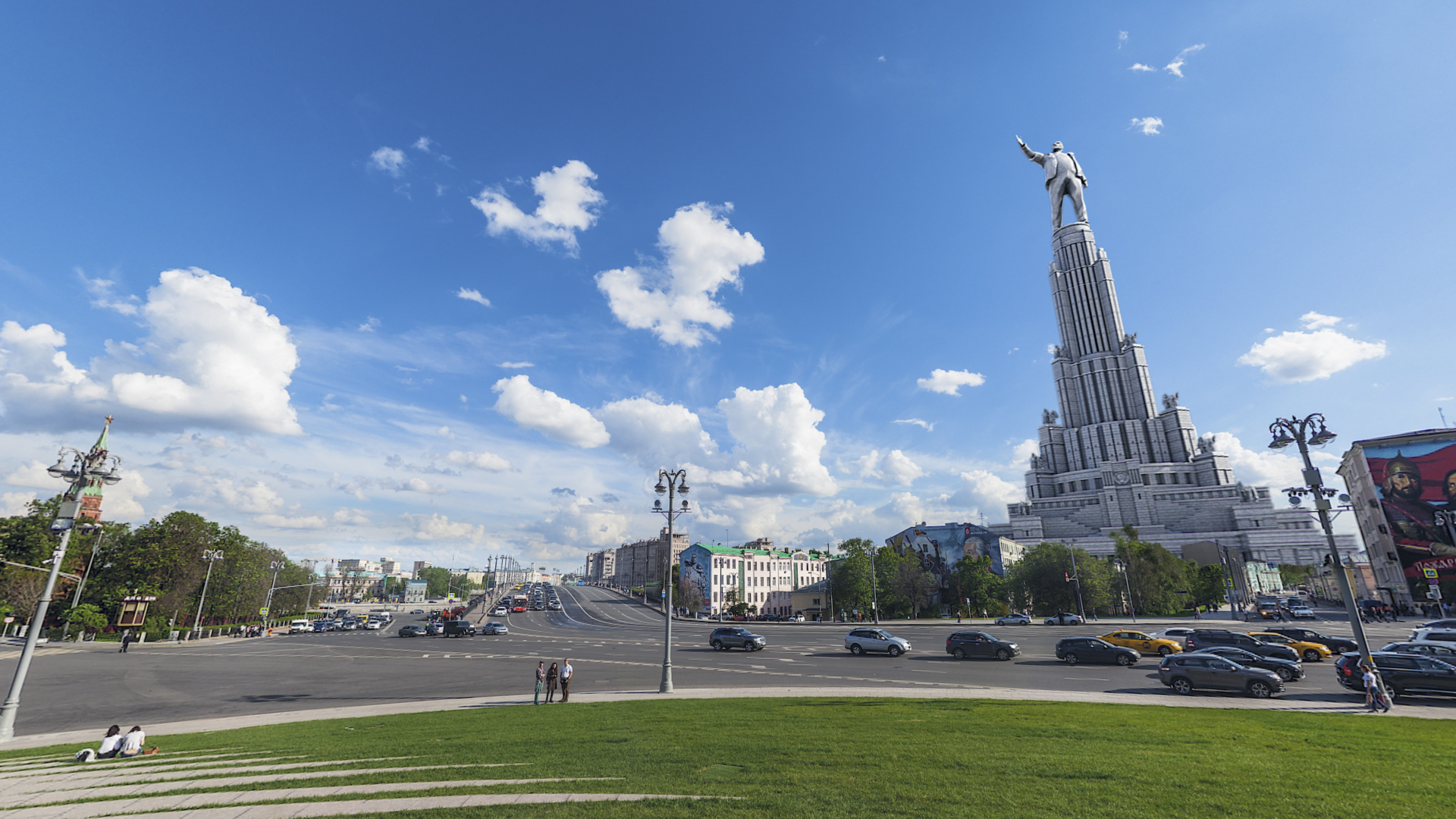 The first tour with Virtual Reality experience. You will take a walk through the center of the city: Red square and around the Kremlin walls. Through the VR glasses you will see the most prominent utopian projects of the XXth century. With our best guides you will discover the Russian capital as it would look like if some of the audacious architectural dreams had come true. What you will see through the VR glasses:
The Palace of the Soviets instead of the Cathedral of the Christ the Saviour. It could have become one of the highest buildings in the world with a 100 m Lenin statue on the top.
The eighth Stalinist skyscraper instead of the Zaryadye Park. It was supposed to be the tallest of all the Sisters.
The Narkomtiazhprom (the People's Commissariat of Heavy Industry) building instead of the GUM. How would the Red Square look like with three skyscrapers or gigantic staircases going all the way up to the 16th floor?
The Palace of Labour instead of the Moskva Hotel. What was it, kind of a fantastic beast lying on the square or an ultimate Constructivist manifesto?
The alternative Lenin's Mausoleum, the "Leningradskaya Pravda" buildings and many others.
---
Time: 11 AM, Fri
Price: 31 € / 2200 RUB
Students: 24 € / 1900 RUB
Duration: 2 hour

+7 (495) 222-34-66
WhatsApp us or Call 9AM-8PM or
e-mail us

Book FREE Tour now
| | |
| --- | --- |
| | |
Testimonial
"A very enjoybale day in Moscow. We had a very nice and knowledgeable guide Anastasia.(Nastia) She was very passionate about the City and we learnt so much in our brief four hours walk with her! Certainly this walking tour added a lot of value to our Moscow Holiday. A great idea to educate visitors about Russia and Moscow. The group was intimate enough to ask questions and stop for snacks etc..we thoriughly enjoyed it and would highly reccomend it.Carry on doing a great job!"
- Shilpa, UK
Testimonial
"I really enjoyed the tour, it was a great experience, very informative and fun. I will definitely tell everybody about that tour, keep it it is a fantastic idea!"
- Alexa, Germany
Testimonial
"Sorry I do not remember the names :( ... They were very talkative and very into everything. I think they both really love the city, and they made me feel like this to. They knew much about History, which was very informative! Great guides!!!"
- Malte, Germany
Testimonial
"We partook of the fantastic Petersburg Free Tour. Due to our timing during the low season (shockingly not everyone is flocking to Moscow while the average temperature is 15F), it ended up being just us and Sonia, the afore-mentioned super-guide. She quickly ascertained the limited scope of our wanderings.."
- Berti, USA