TOURS / SERVICES
BEST KREMLIN TOUR
Just 45 € - the best price for the best Kremlin Tour in Moscow
Book now!
...Also in Petersburg!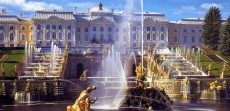 Partner's links
About Moscow Free Tours
| | |
| --- | --- |
| Dear Traveller or Partner! Thank you so much for you interest in our activities! We will be glad to take you on our amazing tours! | |
Our guides
Our Phylosophy
We do love our country and our cities, we pride ourselves to be Russian, and we are excited to share with you our knowledge and passion for our great megalopolises: Moscow, St. Petesburg and Ekaterinburg.
We believe that Travelling has to be culture and lifestyle centered : you should be able to see what makes the city tick.
Whatever we do, we do it professionally . It's still not common in Russia nowdays, but we do our best to change it.
Travelling is always on budget. We believe people should travel and see the world even if they don't have pockets full of dollars. This is why we do Free Tours and other tours, which are really cheap .
Press about us
Airat Bagautdinov, program director of MFT talking about our company, the way we work and about the FREE TOUR concept


Read more.. .
---
There is no better way to explore a city than at street level, on foot, and with a guide who knows what they're talking about. The trend of free walking tours is a phenomenon that has spread all over the world and is the perfect way to immerse yourself in a new city, and learn as you go.
---
---
"Can you really visit Moscow without having the roubles of Roman Abramovich? "You need the advice of a local. There are many places you can go where you get to see real people and pay real prices," AiratBagautdinov, the owner of Moscow Free Tour tells me as we tour the city."
Read more.. .
---
"They started Moscow Free Tour, which they offer every morning, taking in some of the best sites in town with a lively commentary… This quartet is part of new generation of young Russian entrepreneurs who making Moscow more tourist friendly in the process."
Read more...
---
"The tours are full of banter in perfect English and delivered with an infectious enthusiasm that really piques your interest – nothing like the usual dour Russian customer service."
Read more...
---
"WowLocal y Free Moscow Tour organizan esta primavera diferentes excursiones para descubrir la historia que esconden los principales lugares turísticos de la capital rusa. Con la llegada de la primavera la mejor opción ha sido un paseo en bicicleta por el parque más famoso de la ciudad."

Read more...
---
"La plaza, los recuerdos de la revolución del 17, el cuerpo momificado de Lenin y café caliente en el Kamchatka, instancias del tour comunista por Moscú"
Read more...
---
"Аналитики въездного туроператора Moscow Free Tour выяснили, жители каких стран чаще всего посещают Москву в качестве туристов. Оказывается, столица России больше всего интересует англичан и австралийцев."
Read more...
---
"Гид заинтересован в том, чтобы сделать экскурсию как можно лучше, живее и интереснее. Ведь это напрямую отразится на размере его чаевых. Путешественники, в свою очередь, видят, что наши экскурсии выгодно отличаются от программ конкурентов качеством и высоким уровнем сервиса."
Read more...
---
В мире становится все больше полностью независимых туристов, свободных от ограничений традиционных экскурсий и поездок.

Read more...
---
"Столичные власти и частные турфирмы предлагают экскурсии по городу для всех желающих
Read more...
---
Странных людей, бодро перебирающих похожими на лыжные палками, нынче можно встретить не только в Европе, но и на столичных улицах. Это адепты скандинавской ходьбы. Говорят, очень полезная штука! Проверим.
Read more...
Some photos and interesing things:
+7 (495) 222-34-66
WhatsApp us or Call 9AM-8PM or
e-mail us

Book FREE Tour now
| | |
| --- | --- |
| | |
Testimonial
"A very enjoybale day in Moscow. We had a very nice and knowledgeable guide Anastasia.(Nastia) She was very passionate about the City and we learnt so much in our brief four hours walk with her! Certainly this walking tour added a lot of value to our Moscow Holiday. A great idea to educate visitors about Russia and Moscow. The group was intimate enough to ask questions and stop for snacks etc..we thoriughly enjoyed it and would highly reccomend it.Carry on doing a great job!"
- Shilpa, UK
Testimonial
"I really enjoyed the tour, it was a great experience, very informative and fun. I will definitely tell everybody about that tour, keep it it is a fantastic idea!"
- Alexa, Germany
Testimonial
"Sorry I do not remember the names :( ... They were very talkative and very into everything. I think they both really love the city, and they made me feel like this to. They knew much about History, which was very informative! Great guides!!!"
- Malte, Germany
Testimonial
"We partook of the fantastic Petersburg Free Tour. Due to our timing during the low season (shockingly not everyone is flocking to Moscow while the average temperature is 15F), it ended up being just us and Sonia, the afore-mentioned super-guide. She quickly ascertained the limited scope of our wanderings.."
- Berti, USA