TOURS / SERVICES
BEST KREMLIN TOUR
Just 45 € - the best price for the best Kremlin Tour in Moscow
Book now!
...Also in Petersburg!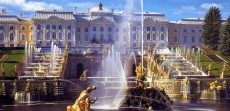 Partner's links
Contacts
| | | |
| --- | --- | --- |
| Dear Traveller or Partner! Thank you so much for you interest in our activities! We will be glad to take you on our amazing tours! Please feel free to ask anything anytime! | | |
| | | |
| --- | --- | --- |
| Telephone: | | +7 (495) 222-34-66 |
| Email: | | info@moscowfreetour.com |
or use the contact form below to send us your question/offer:
FREE TOUR 10:45 MEETING POINT
Moscow Free Tour Meeting Point
DETAILED DIRECTIONS FOR YOUR COMFORT:
1. Get to the
Kitay Gorod metro station
(Purple or Orange Line of Moscow metro).
2. Take an escalator (not the stairs!).
3. Find the monument to Cyril and Methodius in the center of the Slavyanskaya Square (
see how it looks
). These two men brought education into Russia! The guide will wait for you near this monument.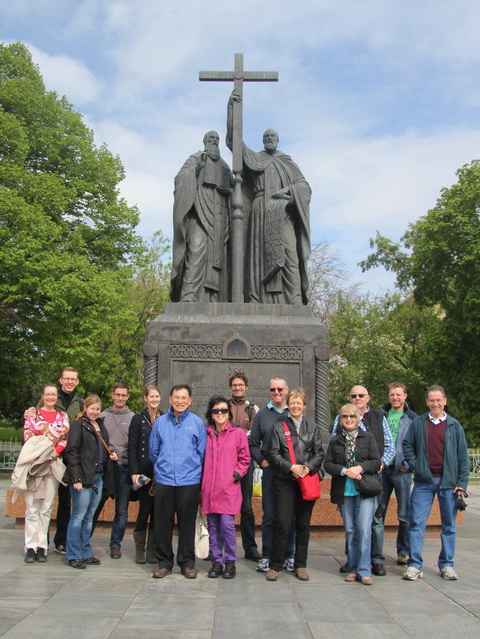 DO YOU HAVE OTHER MOSCOW CITY TOURS?
Sure we do! We have different standard and unique city tours in Moscow. You can see the full list and book them for the best prices in Moscow here:
moscow guided tours
.
| | | |
| --- | --- | --- |
| Office address: | | Nikolskaya st., "Moscow Free Tour" office |
View Larger Map
+7 (495) 222-34-66
WhatsApp us or Call 9AM-8PM or
e-mail us

Book FREE Tour now
| | |
| --- | --- |
| | |
Testimonial
"A very enjoybale day in Moscow. We had a very nice and knowledgeable guide Anastasia.(Nastia) She was very passionate about the City and we learnt so much in our brief four hours walk with her! Certainly this walking tour added a lot of value to our Moscow Holiday. A great idea to educate visitors about Russia and Moscow. The group was intimate enough to ask questions and stop for snacks etc..we thoriughly enjoyed it and would highly reccomend it.Carry on doing a great job!"
- Shilpa, UK
Testimonial
"I really enjoyed the tour, it was a great experience, very informative and fun. I will definitely tell everybody about that tour, keep it it is a fantastic idea!"
- Alexa, Germany
Testimonial
"Sorry I do not remember the names :( ... They were very talkative and very into everything. I think they both really love the city, and they made me feel like this to. They knew much about History, which was very informative! Great guides!!!"
- Malte, Germany
Testimonial
"We partook of the fantastic Petersburg Free Tour. Due to our timing during the low season (shockingly not everyone is flocking to Moscow while the average temperature is 15F), it ended up being just us and Sonia, the afore-mentioned super-guide. She quickly ascertained the limited scope of our wanderings.."
- Berti, USA