TOURS / SERVICES
BEST KREMLIN TOUR
Just 45 € - the best price for the best Kremlin Tour in Moscow
Book now!
...Also in Petersburg!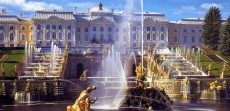 Partner's links
Partners
OUR PARTNERS
BECOME A PARTNER
Looking for a reliable ground tour supplier in Moscow? - We'll be happy to be one!
We are the #1 company of both sightseeing group and private tours in Moscow considering tourists reviews – Moscow Free Tour!
| | | |
| --- | --- | --- |
| #1 | | Since 2011 Moscow Free Tour has the best quality tour services among all the others Moscow companies (according to the biggest international travel web-site TripAdvisor.com). |
We work in close partnership with major tour operators and provide an ongoing basis tour service for international companies.
*International artists and stars
TUI daughters, Intrepid Travel, ICS Travel, Google Russia, Coca-Cola, Uniliver, Attack Concerts*...
EU
we do care
We work in the best European traditions: our goal is customers are happy and satisfied. We do take care of constant quality and really love our work.
Moscow Free Tour is the first Moscow company that launched a free daily walking tour through the city center for English-speaking tourists. This tour is a demonstration of the approach of our professional team to this business.
Moreover, Moscow Free Tour is the first tour company in Moscow doing 5 daily tours any day, any weather, any group size.
| | | |
| --- | --- | --- |
| +1 | | Become our partner to make you Moscow tour-program even more profitable and to treat your clients with best service in the city! We'll try to give you the best partner's commission or flat rate offer. |
Contact us now for
SPECIAL OFFERS
:
+7 (495) 222-34-66
WhatsApp us or Call 9AM-8PM or
e-mail us

Book FREE Tour now
| | |
| --- | --- |
| | |
Testimonial
"A very enjoybale day in Moscow. We had a very nice and knowledgeable guide Anastasia.(Nastia) She was very passionate about the City and we learnt so much in our brief four hours walk with her! Certainly this walking tour added a lot of value to our Moscow Holiday. A great idea to educate visitors about Russia and Moscow. The group was intimate enough to ask questions and stop for snacks etc..we thoriughly enjoyed it and would highly reccomend it.Carry on doing a great job!"
- Shilpa, UK
Testimonial
"I really enjoyed the tour, it was a great experience, very informative and fun. I will definitely tell everybody about that tour, keep it it is a fantastic idea!"
- Alexa, Germany
Testimonial
"Sorry I do not remember the names :( ... They were very talkative and very into everything. I think they both really love the city, and they made me feel like this to. They knew much about History, which was very informative! Great guides!!!"
- Malte, Germany
Testimonial
"We partook of the fantastic Petersburg Free Tour. Due to our timing during the low season (shockingly not everyone is flocking to Moscow while the average temperature is 15F), it ended up being just us and Sonia, the afore-mentioned super-guide. She quickly ascertained the limited scope of our wanderings.."
- Berti, USA