TOURS / SERVICES
BEST KREMLIN TOUR
Just 45 € - the best price for the best Kremlin Tour in Moscow
Book now!
...Also in Petersburg!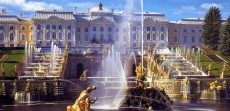 Partner's links
4 Day Golden Ring Tour from Moscow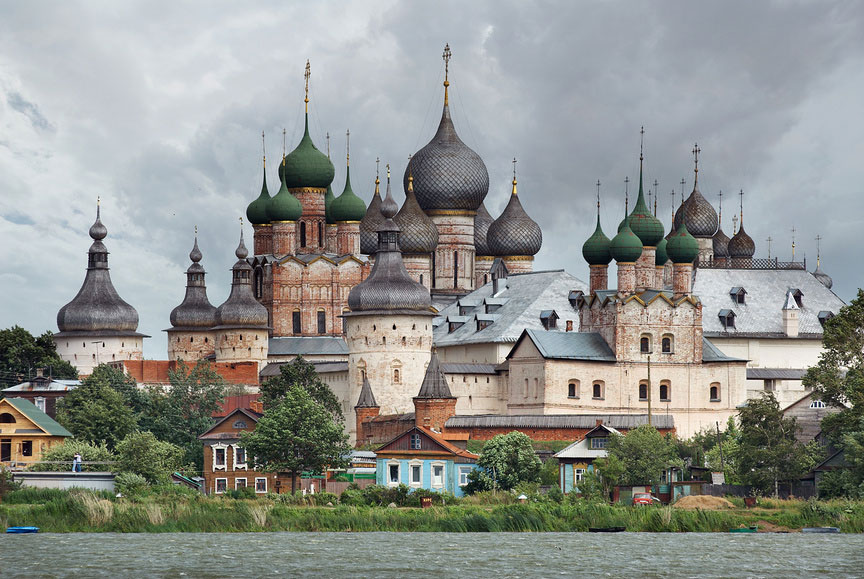 Explore Russia's Golden Ring on a 4-day tour of the region from Moscow! Visiting seven of the old fortified Golden Ring towns, this exciting experience combines sightseeing tours with plenty of free time. See onion-domed cathedrals, whitewashed city walls and pretty wooden architecture, as well as UNESCO-listed sites like Trinity Lavra Monastery of St Sergius in Sergiev Posad. Enjoy overnight accommodation in Vladimir, Kostroma and Rostov-Veliky, and embrace the time-honored allure of the Golden Ring.
Highlights:
4-day tour of the Golden Ring from Moscow
Visit seven of the Golden Ring towns: Vladimir, Suzdal, Kostroma, Yaroslavl, Rostov-Veliky, Pereyaslavl-Zalessky and Sergiev Posad
Enjoy city tours of each town, seeing highlights like the Assumption Cathedral in Vladimir and Suzdal's Kremlin
Learn the history of the Golden Ring region from an expert guide
Enjoy overnight hotel accommodation in Vladimir, Kostroma and Rostov-Veliky
Leave Moscow and travel by luxury coach around the Golden Ring – a collection of historical towns and cities just northeast of the capital. Often called the ancient heart of Russia, the enchanting ring of old fortified cities is a land where time has seemingly stood still for centuries. Hear the history of the region and admire wooden houses, UNESCO-listed monasteries and onion-domed cathedrals on coach tours seven Golden Ring towns: Vladimir, Suzdal, Kostroma, Yaroslavl, Rostov-Veliky, Pereyaslavl-Zalessky and Sergiev Posad.
Overnight stays are scheduled in the most vibrant Golden Ring towns – Vladimir, Kostroma and Rostov-Veliky – and hotels are centrally located, allowing you to easily explore the towns independently between excursions and transfers. All meals are at your own expense, and your guide will happily recommend restaurants and traditional local dishes to try.
Day 1: Moscow – Vladimir
Start your trip with a hotel pickup and travel for roughly three hours to your first Golden Ring town: the historical settlement of Vladimir. See the sights on a coach tour, hearing the history of the town once known as the capital of Rus, and then head inside the magnificent Assumption Cathedral (once Russia's main cathedral). Admire treasures like Rublyov's The Last Judgement frescoes, and then board your coach to travel to the Cathedral of St Dmitry, marveling at its incredible stone carvings from the outside. Your coach tour also includes Vladimir's UNESCO World Heritage-listed sites like the Golden Gates and the Museum of Crystal, Lacquer Miniature Painting and Embroidery.
Stop for lunch and a drink in a traditional Russian restaurant, enjoying a bowl of hearty Russian borscht (beetroot soup) with dumplings, and then check in to your hotel. Spend the rest of your afternoon and evening at leisure.
Overnight: 4-star Vladimirskaya Sloboda in Vladimir
Day 2: Vladimir – Suzdal – Kostroma
Check out of your hotel after breakfast and then leave your hotel by coach, traveling the short distance north to the 11th-century fortress town of Suzdal. Explore the town by coach, seeing the ramparts of Suzdal's Kremlin and learning about the town. As you sit back and relax, your guide will talk to you about the town's history, explaining how it was once a favorite town of the Soviet government, who strived to retain its original architecture and charm.

Pass through the open-air Museum of Wooden Architecture and Peasant Life to see traditional old izbas (wooden houses) and churches – all built without using a single nail. Then, continue your tour back into town to see Suzdal's monasteries and churches.

After a break for lunch, travel north to Kostroma, a town sat on the banks of its namesake river. See its highlights on a city tour, marveling at its star attraction – the 14th-century Monastery of St Ipaty. Hear tales of the Godunov family who founded the place of worship, and learn about the rivalries between them and the Romanov dynasty – another powerful Kostroma family. Check in to your hotel and enjoy free time in town.
Overnight: 3-star Ostrovsky Prichal in Kostroma
Day 3: Kostroma – Yaroslavl – Rostov-Veliky
Leave Kostroma after breakfast and travel west to the ancient town of Yaroslavl that was once a major political and economic hub. As the second largest city in Russia, Yaroslavl holds a collection of sites to rival the country's capital. See the best sites on your city tour, admiring the onion-domed St John the Baptist Church and Strelka Park where the town's founder (Yaroslavl the Wise) fought a sacred bear to save his people. Stop to visit the Monastery of Transfiguration of the Saviour – one of Russia's richest monasteries – and then head inside the Church of Elijah the Prophet to see some of the brightest frescoes in the Golden Ring.
Enjoy lunch in town, and then travel south to Rostov-Veliky, a town that's often considered the prettiest in the Golden Ring with its silver-domed Kremlin. See the highlights on your city tour, stopping outside the Kremlin and the fairytale-esque Monastery of St Jacob. Check in to your hotel, and then spend your night at leisure.
Overnight: 3-star Usadba Pleshanova in Rostov-Veliky
Day 4: Rostov-Veliky – Pereyaslavl-Zalessky – Sergiev Posad – Moscow
Say your goodbyes to Rostov-Veliky after breakfast, and then head to Pereyaslavl-Zalessky, a small town popular with vacationing Muscovites. Sat on the shores of Lake Pleshcheevo, the pretty town is best known for its two main attractions: Red Square and the Cathedral of the Transfiguration (one of Russia's oldest buildings. See them both on a city tour by coach, and then travel further south to your final Golden Ring town of your tour, Sergiev Posad.
The town's undisputed highlight is the Trinity Lavra Monastery of St Sergius, an active monastery that sprawls around the town. Taking a well-deserved place on the UNESCO World Heritage Site, the colossal monastery comprises onion-domed churches and countless buildings with eye-catching architecture. See the best bits, such as the Cathedral of the Assumption, on your coach tour and hear stories of St Sergius, after whom the monastery is named.
Stop for lunch in town and then return to Moscow, where your tour finishes.
Inclusions
Transport by coach
3 nights of hotel accommodation
Hotel pickup and drop-off
Professional guide
City tours in Vladimir, Suzdal, Kostroma, Yaroslavl, Rostov-Veliky, Pereyaslavl-Zalessky and Sergiev Posad
Departure point Your centrally located Moscow hotel
Departure time 8am
Duration 4 days (approx.)
| | | |
| --- | --- | --- |
| Pax | Price for a group, € | Price per person, € |
| 1 | 3389 | 3389 |
| 2 | 3535 | 1 767,5 |
| 3 | 4124 | 1 374,6 |
| 4 | 4272 | 1 068 |
| 5 | 5000 | 1000 |
| 6 | 5156 | 859,3 |
+7 (495) 222-34-66
WhatsApp us or Call 9AM-8PM or
e-mail us

Book FREE Tour now
| | |
| --- | --- |
| | |
Testimonial
"A very enjoybale day in Moscow. We had a very nice and knowledgeable guide Anastasia.(Nastia) She was very passionate about the City and we learnt so much in our brief four hours walk with her! Certainly this walking tour added a lot of value to our Moscow Holiday. A great idea to educate visitors about Russia and Moscow. The group was intimate enough to ask questions and stop for snacks etc..we thoriughly enjoyed it and would highly reccomend it.Carry on doing a great job!"
- Shilpa, UK
Testimonial
"I really enjoyed the tour, it was a great experience, very informative and fun. I will definitely tell everybody about that tour, keep it it is a fantastic idea!"
- Alexa, Germany
Testimonial
"Sorry I do not remember the names :( ... They were very talkative and very into everything. I think they both really love the city, and they made me feel like this to. They knew much about History, which was very informative! Great guides!!!"
- Malte, Germany
Testimonial
"We partook of the fantastic Petersburg Free Tour. Due to our timing during the low season (shockingly not everyone is flocking to Moscow while the average temperature is 15F), it ended up being just us and Sonia, the afore-mentioned super-guide. She quickly ascertained the limited scope of our wanderings.."
- Berti, USA