TOURS / SERVICES
BEST KREMLIN TOUR
Just 45 € - the best price for the best Kremlin Tour in Moscow
Book now!
...Also in Petersburg!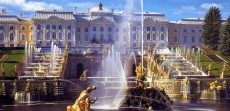 Partner's links
Russian National Dance Show Kostroma
---
Russian National Dance Show Kostroma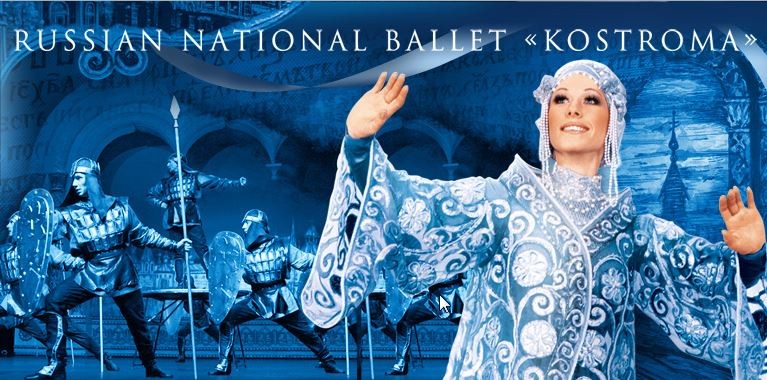 Moscow Free Tour invites you to visit "The Russian National Dance Show "Kostroma" cleverly and with great prowess unites lyrical sketches with elements of folklore and ancient Russian epic. It uncovers the Russian culture through the nature of its people, social status and national colouring. You can witness the temporal, urban, village, military culture of Russia. The accurately created images of mother, wife, daughter, son, husband and warrior reflect the heritage of the many generations and the unique spirit of the Russian nation.

50 dancers on stage, masterly technique, outstanding acting, 15 reincarnations, 10 tons of freight, 600 unique costumes, 300 items of props, 8 sets changes – this is the fabulous reality of "The Russian National Dance Show "Kostroma" that captivates the audience of all ages and nationalities.

Today the image of the "girl in silver" – the famous ballet's brand symbolizing the delicate image of Kostroma filigree art, invites the Muscovites and Moscow guests to take a journey to the depths of Russian culture with its fairy tales, legends and soviet motives!

Available: from June 15, 2018.

Please note - the Show provides not every day and the schedule may vary. If you book the Show online, please wait until our administrator will contact you to confirm the date and time of the Show. Or contact us +7 495 222 34 66.


| | | | |
| --- | --- | --- | --- |
| Price | Parterre & amphitheater | Lodge Vip, balcony | Balconies (r&l side), Parterre (r&l side) |
| Adult ticket, rub/euro | 3000/40 | 2500/33 | 2000/26,5 |
| Child ticket, rub/euro | 1500/20 | 1250/16,5 | 1000/13 |
For children under 5 years, admission is free.

Time: 19:30
Duration: 2 hours
Includes:entrance ticket


+7 (495) 222-34-66
WhatsApp us or Call 9AM-8PM or
e-mail us

Book FREE Tour now
| | |
| --- | --- |
| | |
Testimonial
"A very enjoybale day in Moscow. We had a very nice and knowledgeable guide Anastasia.(Nastia) She was very passionate about the City and we learnt so much in our brief four hours walk with her! Certainly this walking tour added a lot of value to our Moscow Holiday. A great idea to educate visitors about Russia and Moscow. The group was intimate enough to ask questions and stop for snacks etc..we thoriughly enjoyed it and would highly reccomend it.Carry on doing a great job!"
- Shilpa, UK
Testimonial
"I really enjoyed the tour, it was a great experience, very informative and fun. I will definitely tell everybody about that tour, keep it it is a fantastic idea!"
- Alexa, Germany
Testimonial
"Sorry I do not remember the names :( ... They were very talkative and very into everything. I think they both really love the city, and they made me feel like this to. They knew much about History, which was very informative! Great guides!!!"
- Malte, Germany
Testimonial
"We partook of the fantastic Petersburg Free Tour. Due to our timing during the low season (shockingly not everyone is flocking to Moscow while the average temperature is 15F), it ended up being just us and Sonia, the afore-mentioned super-guide. She quickly ascertained the limited scope of our wanderings.."
- Berti, USA