TOURS / SERVICES
BEST KREMLIN TOUR
Just 45 € - the best price for the best Kremlin Tour in Moscow
Book now!
...Also in Petersburg!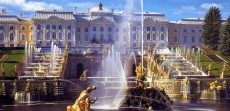 Partner's links
Tour to Kuskovo estate
Tour to Kuskovo estate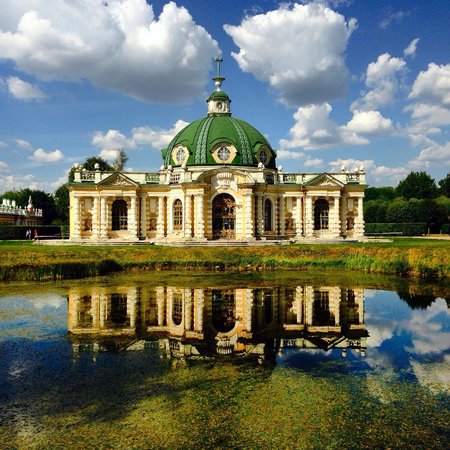 As we say in Russia, it's not forbidden to live a beautiful life! And indeed, why not live our lives to the ultimate enjoyement? From the luxurious halls, chic avenues, gloss and shine of aristocratic Russia, to the splendour of the old Dutch, Italian and French styles, it's just a stone's throw! It sounds tempting, doesn't it? Only a few kilometers from the center of Moscow there is a unique cultural monument called the Kuskovo Mansion, home to the only authentic French park still in existence. So do not hesitate for a minute and join our unique Tour.

On our tour you will see:
More than 20 unique architectural monuments
The only French park in Moscow with marble sculptures, ponds and pavilions
The State Museum of Ceramics (the world's largest collection of ceramics and glass from various countries, from antiquity to modern times)
Sheremetev Palace
The Hermitage Pavilion
Dutch house
Italian house
Grotto Pavilion
Church in the style of Anninsky Baroque
Bell Tower
Large stone American greenhouse
Kitchen Outhouse
Swiss Cottage
On our tour you will explore:
The history of the Kuskovo Estate
Everything about the owner of the mansion and what it was intended for
The interior decoration which was done by talented artists and craftsmen from Russia and other countries.
That it was possible to get to the second floor of the pavilion «Hermitage» using a mechanical elevator. Food and drinks were raised using a special mechanism.
The history of the Italian house
The history of the creation of the Dutch house
And much more…
We offer private tours not only in English! Please mention if you want to have a guide speaking Spanish, French, German, Chinese, Portugese, Japanese etc.
| | | |
| --- | --- | --- |
| Pax | Price for a group, € | Price per person, € |
| 1 | 159 | 159 |
| 2 | 175 | 87,5 |
| 3 | 191 | 63,5 |
| 4 | 207 | 52 |
| 5 | 223 | 44,5 |
| 6 | 239 | 40 |
| More | Contact us | |
Duration:
3 hours walking tour.
Includes:
pick-up from your hotel, professional guide, admission ticket.
+7 (495) 222-34-66
WhatsApp us or Call 9AM-8PM or
e-mail us

Book FREE Tour now
| | |
| --- | --- |
| | |
Testimonial
"A very enjoybale day in Moscow. We had a very nice and knowledgeable guide Anastasia.(Nastia) She was very passionate about the City and we learnt so much in our brief four hours walk with her! Certainly this walking tour added a lot of value to our Moscow Holiday. A great idea to educate visitors about Russia and Moscow. The group was intimate enough to ask questions and stop for snacks etc..we thoriughly enjoyed it and would highly reccomend it.Carry on doing a great job!"
- Shilpa, UK
Testimonial
"I really enjoyed the tour, it was a great experience, very informative and fun. I will definitely tell everybody about that tour, keep it it is a fantastic idea!"
- Alexa, Germany
Testimonial
"Sorry I do not remember the names :( ... They were very talkative and very into everything. I think they both really love the city, and they made me feel like this to. They knew much about History, which was very informative! Great guides!!!"
- Malte, Germany
Testimonial
"We partook of the fantastic Petersburg Free Tour. Due to our timing during the low season (shockingly not everyone is flocking to Moscow while the average temperature is 15F), it ended up being just us and Sonia, the afore-mentioned super-guide. She quickly ascertained the limited scope of our wanderings.."
- Berti, USA